Use Shorehill to...
Reduce maintenance costs
Improve pace of play
Document projects and sustainable course management
Enhance golfer satisfaction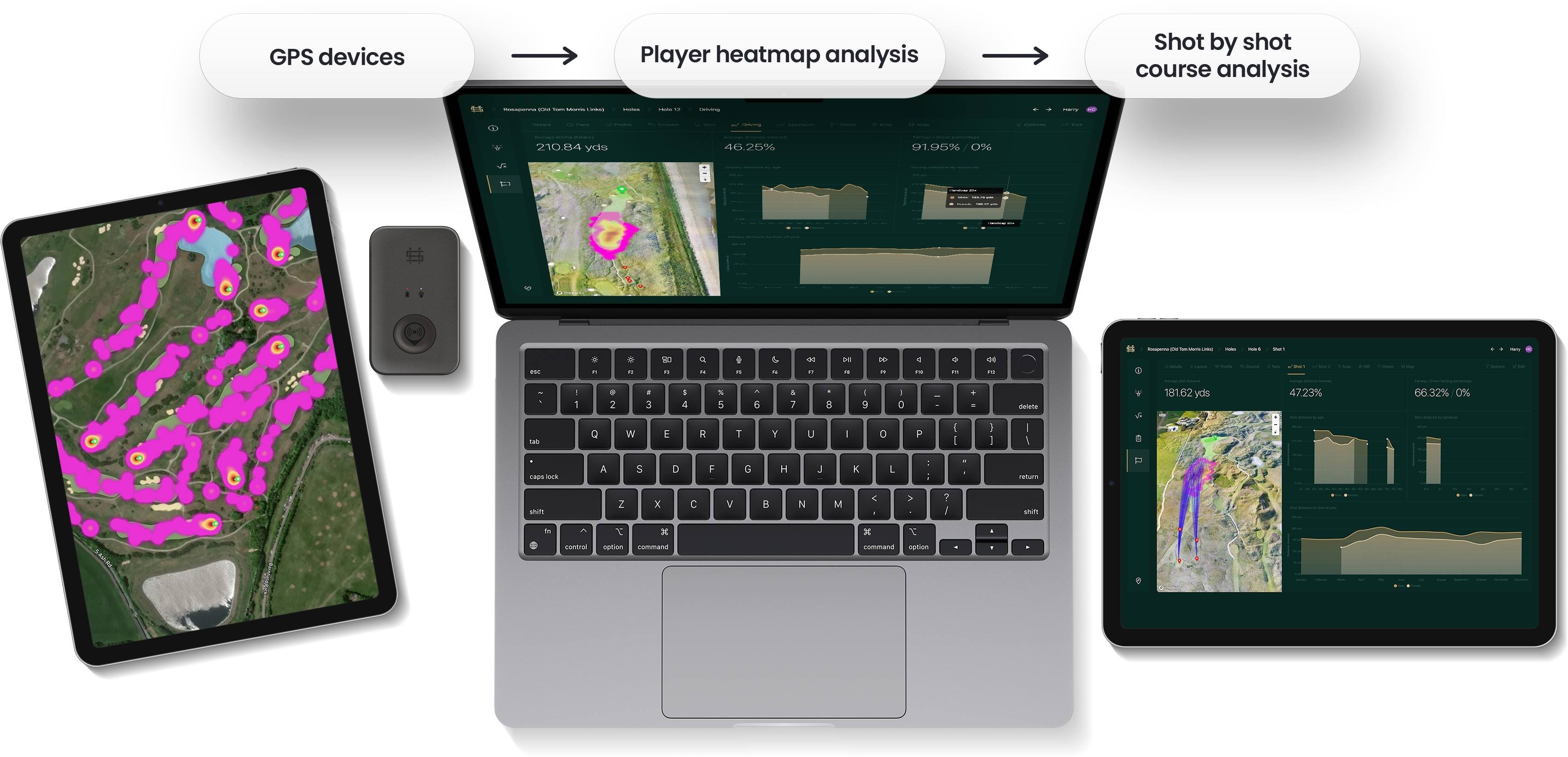 GPS devices
Realtime pace of play tracking.
Reduce pressure on staff with remote pace of play monitoring.
Increase golfer satisfaction.
Reduce average round times by up to 25 minutes.
Increase green fee revenue.
Increase membership capacity.
Player heatmap analysis
Improve the environmental footprint of the course.
Reduce maintenance costs.
Reduce water usage.
Enable precision maintenance.
Reduce chemical usage.
Shot by shot analysis
Understand how golfers truly play your course, by age, gender and handicap.
Drive maintenance and design decisions using real player data.
Save money on projects by simulating the impact of work before construction.
Inform design, renovation and restoration plans with confidence.
Understand what projects will have the greatest impact on your golfers.
Improve golfer buy-in for projects using fact based course analysis.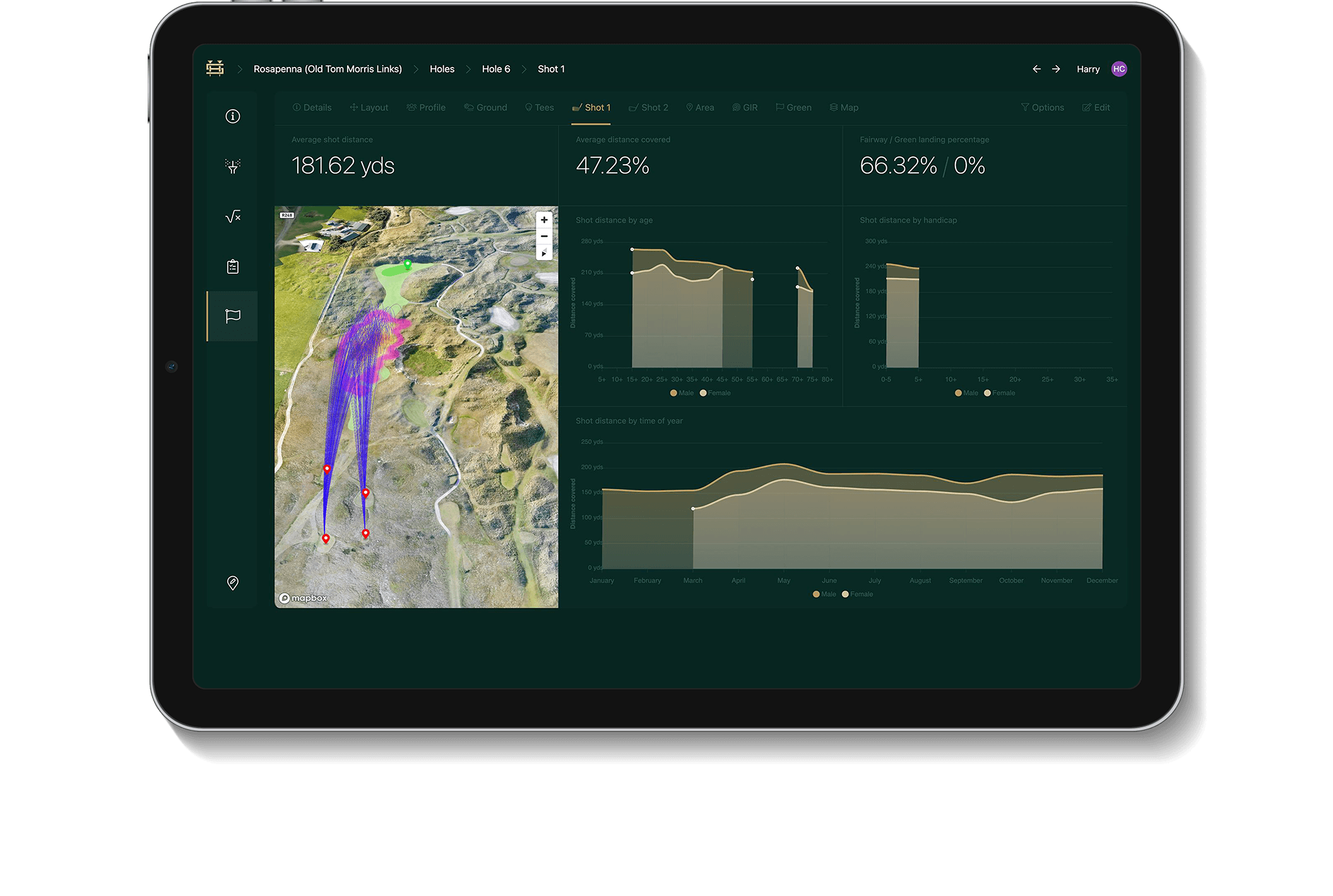 Reduce maintencance costs
We use gps technology to track area usage by golfers. This is specifically designed to measure how often players are visiting different areas of the golf course. We use this service to highlight areas for the reduction of maintained turf, use of water and other resources. This process has been proven to save golf facilities significant sums of money, particularly those using high volumes of water in their daily operation. We can also track the general use of practice facilities, monitoring how long golfers spend in each area of the facility.
Find out more
Improve pace of play
Using gps devices, we track the flow of golfers around golf courses, providing both real time and season-long data to improve daily pace of play and longer term decision making. We provide the highest quality and best value pace of play tracking product on the market, trusted by some of the top clubs in the world.
Find out more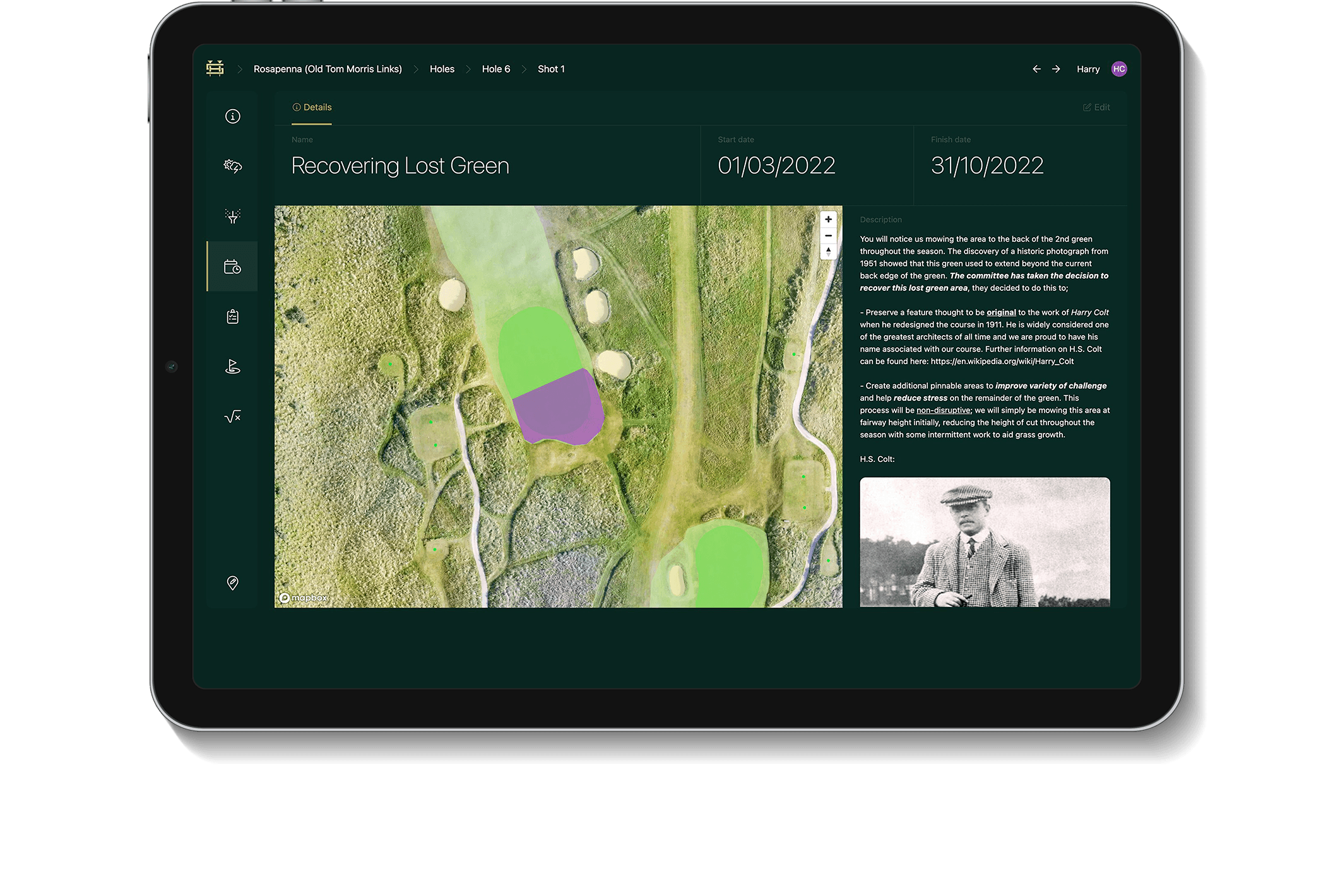 Document projects and sustainable course management
Trusted by Top 100 Resorts, British Open Venues and even small local clubs, our platform allows maintenance staff to plan, monitor and log projects of all kinds across the golf course. This information is then converted into an interactive map of the course for all golfers to see the great work going on across the facility.
Find out more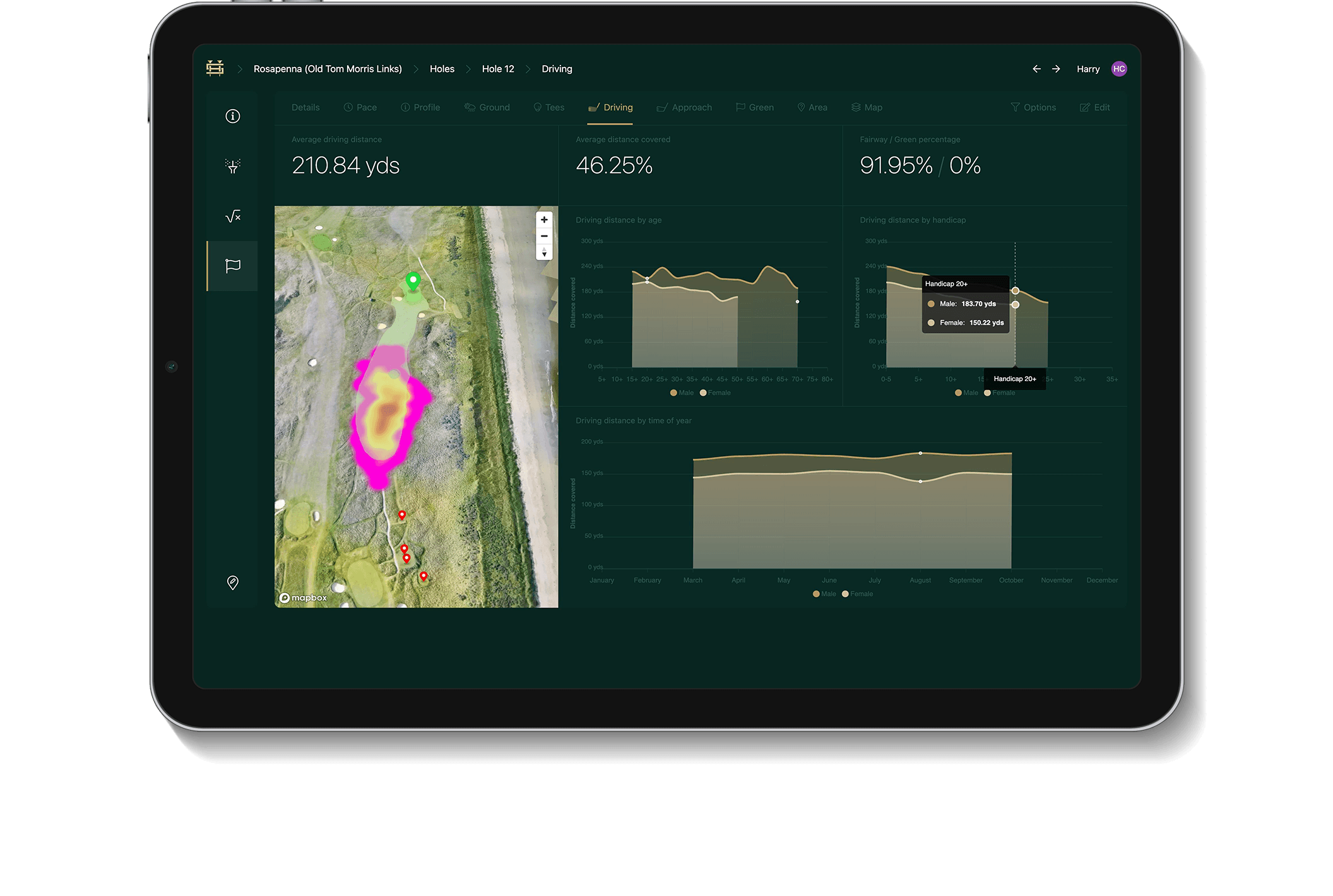 Enhance golfer satisfaction
Better decision-making starts with quality information; we work with golf clubs to document how golfers of all kinds are really engaging with their facilities. We leverage our suite of technologies to provide more precise, detailed and informative data to help any facility make consistent steps to improve their golf course.
Find out more