Document projects and sustainable course management
Trusted by Top 100 Resorts, British Open Venues and even small local clubs, our platform allows maintenance staff to plan, monitor and log projects of all kinds across the golf course. This information is then converted into an interactive map of the course for all golfers to see the great work going on across the facility.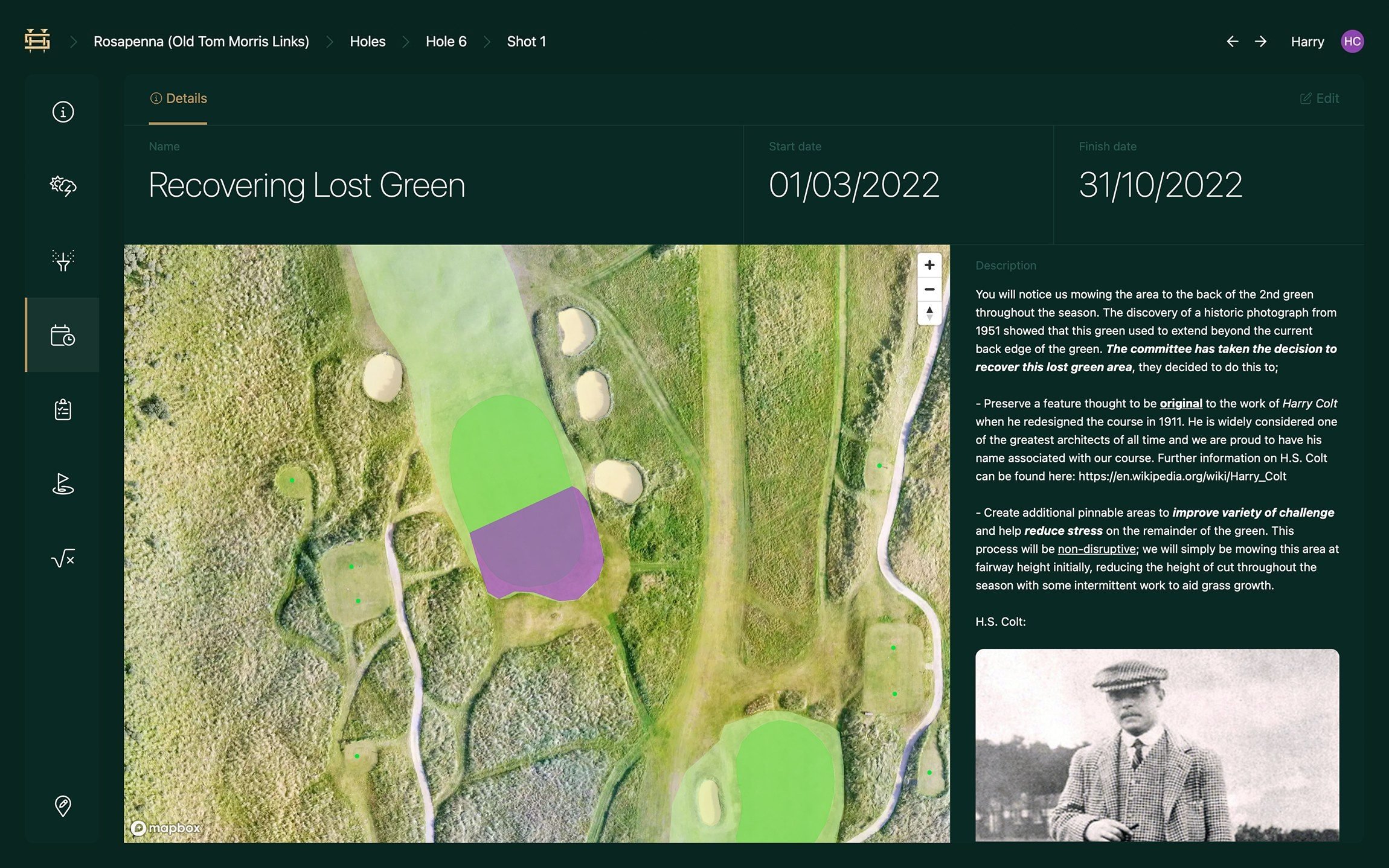 It's a simple, engaging and effective way to communicate with golfers and it helps to:
Increase your golfer's understanding of the work of the maintenance team
Advertise the commitment of your club to sustainable maintenance procedures and the nurturing of natural habitats across the course
Showcase how your course has evolved
Create a culture of shared ownership of the golf course and it's conditioning
Cultivate enthusiasm for reinvestment into the course
Reduce tension between staff and golfers by better communicating the reasons for undertaking specific work

Contact admin@shorehillgolf.com for more information.