Enhance golfer satisfaction
Better decision-making starts with quality information; we work with golf clubs to document how golfers of all kinds are really engaging with their facilities. We leverage our suite of technologies to provide more precise, detailed and informative data to help any facility make consistent steps to improve their golf course.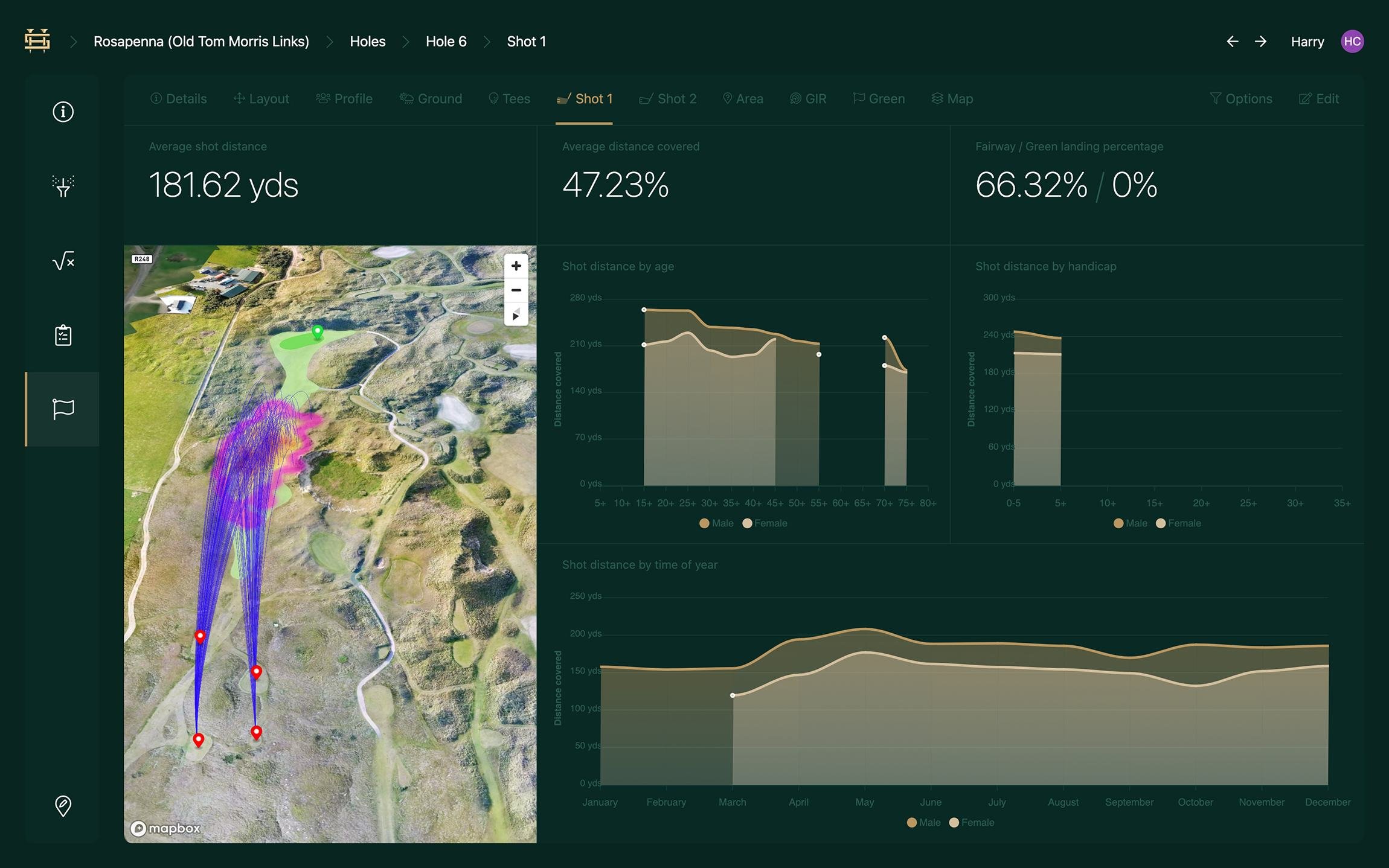 How our research can help facilities of any kind
Our research lays the foundations for course development projects of any size; from in-house work to large scale renovations. This is how:


Member engagement


The process of data collection engages golfers of all abilities in the development of the golf course. It fosters a culture of shared ownership of the development works and cultivates enthusiasm for changes to the course.


Predicting & justifying plans


Justifying proposals for the development of any course can be difficult, but especially when dealing with a diverse group of golfers. Alongside engaging golfers in the research and development process, our data can help to support proposals with statistical evidence of the functionality of existing features, contextualising golfer perceptions against the experiences of the wider golfing population. Our research can also form the basis for predictive modelling on the expected impact of course changes on the experience of golfers of different standards.


Reliability of feedback


Golfers of different standards play the game in such radically different ways, and for different reasons. It is therefore difficult to obtain accurate feedback on the communal functionality of courses through traditional means. Core golfers' voices are often over-heard, and the experiences of other players such as beginners, women and juniors can often be misunderstood or under- represented. It is vitally important to proceed in any development work with a thorough and unbiased picture of the experience of every member and guest; our research provides this.


Precision


A few yards, inches or degrees can be the difference between a successful change or an unsuccessful one. We provide unparalleled precision in our reports, which allows each hole or feature to be fully utilised.

Contact admin@shorehillgolf.com for more information.